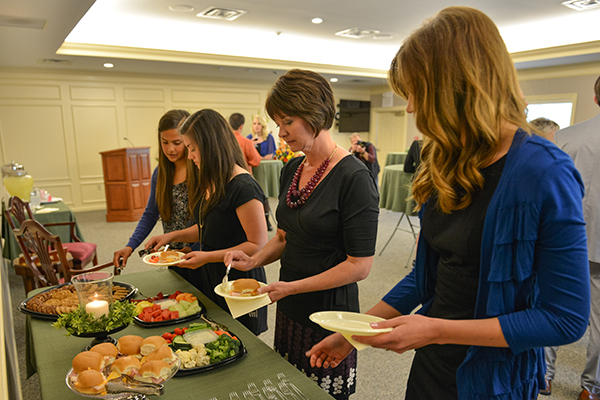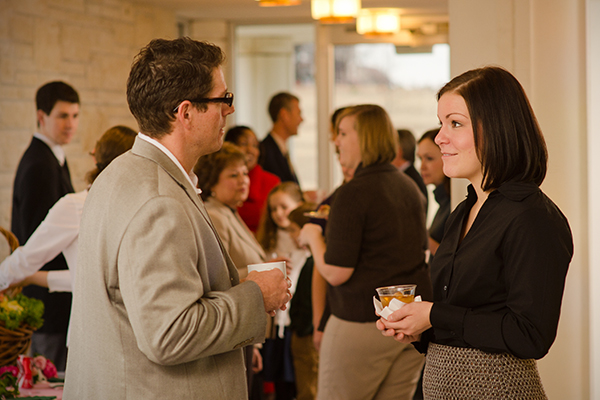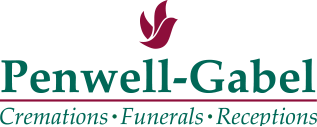 Hosting a meaningful funeral reception is easy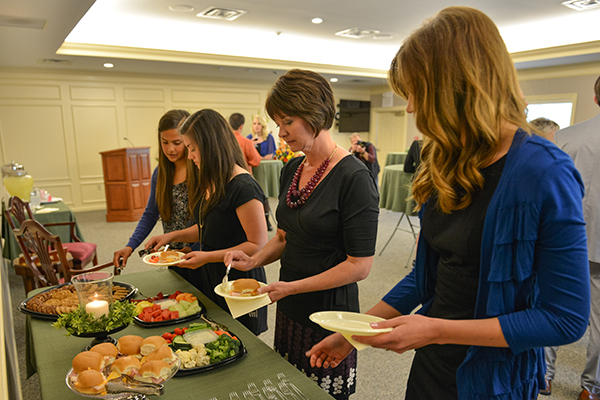 The day you say a final goodbye to a loved one can be very difficult. On top of the emotions you are experiencing, there are numerous details to be worked out with family and friends to get everyone to, from and through the events of the day. The last thing you want to do after the funeral is realize that everyone is starving and have to find a restaurant that can handle a large group at the last minute.
At a typical funeral, there would be a receiving line on the way out the door after the service, where you would exchange a few quick words with friends and family that you haven't seen in years. After all the guests leave, you would round up the family and head to a restaurant, or go back to someone's home. But what if there was a way to spend more time with your guests, hearing their memories of your loved one, enjoying refreshments together and catching up?
You probably know that our staff is there to assist you in creating a beautiful gathering to honor your loved one. Did you know that we can also help you hold a reception before or after the service without having to leave the funeral home? Our Reception Rooms are the perfect place to gather, greet family and friends and enjoy some refreshments before, after, or even instead of, a service.
Our Reception Rooms are available for a small rental fee. This includes use of the room for two hours, set-up, tableware/napkins and clean-up. You can provide your own refreshments or catering, or we offer food and beverage packages and custom menus. Please check with our associates for scheduling, pricing and options.
Posted: May 31, 2017